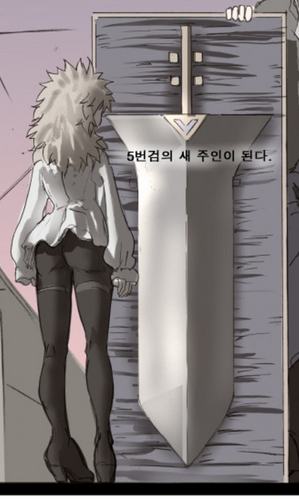 AB Sword
Number 5. V
(Masterpiece) was originally made by
Mother Knight
for
Ralph Paulo
.
It was later presented to Sion Zail when she received the title of Top Sword in acknowledgement of her many successful battles and protection of a Ground Zero.[1] She uses it during her fight against EX-Type Zero Hyperion while protecting planet Tobal. When Sion enters cryostasis to become a Cold Hero, she gives up ownership of Number 5. V.
Many years later it's passed on to Pray Mayer, who became its owner right after she officially became a Knight. This is an exceptional case considering that Number 5. V is a masterpiece.[2] It was later forfeited after Pray lost her title of Top Sword due to being convicted of murdering Knight Viola.[3] Pray later retrieved it as E-34 after occupying the Core Temple of Central Order during the Pray War. She later uses it during her final fight against Anne.[4]
Anne Mayer uses a copy of Number 5. V created from Number 1200. Human Age in her fight against E-34.
It is likely that Mother Knight treated Number 5. V as a sword exclusive to the Top Sword position.
Powers and Abilities
Edit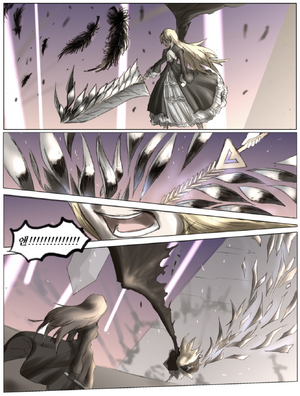 Its blade can be scattered into a feather shape to greatly extend the sword's reach. These scattered petals can also form into a circle shape to focus and amplify Wave Techniques, as demonstrated by Anne. 
Even though it's a relatively small sword it's highly durable. 
References
Edit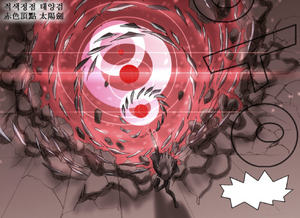 Ad blocker interference detected!
Wikia is a free-to-use site that makes money from advertising. We have a modified experience for viewers using ad blockers

Wikia is not accessible if you've made further modifications. Remove the custom ad blocker rule(s) and the page will load as expected.