Kasim



Gender

Male

First Appearance

Main Episode-0 Pray: Chapter 45

Age

More than 80

Height

??

Status

Sword

Number 0. Omnis Mundi
Kasim is a Cold Hero and nicknamed the Almighty Duke. He possesses the Paranormal Power of controlling his own blood, capable of using it as lances that can penetrate High Rank Barriers and creating Blood Golems to fight alongside him. Kasim also has extreme regeneration abilities that allow him to suffer fatal wounds and still survive. He can even grow back limbs and internal organs.
Kasim also owns the AB Sword Number 0. Omnis Mundi which has devastating offensive power. He is an acquaintance of Milo and seems to have known him since the previous war with E-33 55 years ago.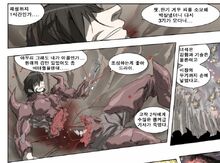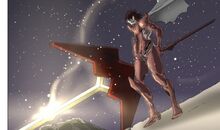 Ad blocker interference detected!
Wikia is a free-to-use site that makes money from advertising. We have a modified experience for viewers using ad blockers

Wikia is not accessible if you've made further modifications. Remove the custom ad blocker rule(s) and the page will load as expected.