Edward



Gender

Male

First Appearance

Age

28

Height

??

Status

Ace Pilot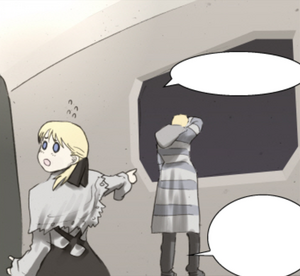 Edward (a.k.a. Ed) is a former AE solider and an acquaintance of Anne. He's also the former Ace of Bardia.[1] As such, he uses his elite piloting skills numerous time throughout Main Episode-0 Pray to safely escort Anne through the battlefield chaos.[2]
When he realizes he's traveled to planet Arin while aboard the Alcyone with Anne he starts crying, to the bewilderment of A-10.[3]
References
Edit
Ad blocker interference detected!
Wikia is a free-to-use site that makes money from advertising. We have a modified experience for viewers using ad blockers

Wikia is not accessible if you've made further modifications. Remove the custom ad blocker rule(s) and the page will load as expected.