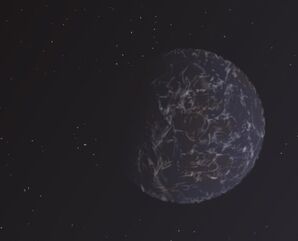 Arin
is where the headquarters of the
Central Order
of the
Knights
are located, most of the knights stationed in the Core Temple, which is also where the Trainee Knights study and learn to fight.
The Arin Self Defense Force is known as the AUA, which is under the authority of the Arin Government. It is probably the largest planetary self defense force, having many warships as well as Knights, who are attached to it through the central order.
Despite the large presence of Knights, it isn't related to the Central Order, being on a different command chain, often creating friction between the two organizations over jurisdiction, but is hierarchically subordinated when major, system wide decisions are made.
Planet Arin was subjugated by the beasts in Battle of Arin (Pray War) by Elise - 34, and subsequently recovered by the humans in the Arin Recovery Campaign.
Ad blocker interference detected!
Wikia is a free-to-use site that makes money from advertising. We have a modified experience for viewers using ad blockers

Wikia is not accessible if you've made further modifications. Remove the custom ad blocker rule(s) and the page will load as expected.